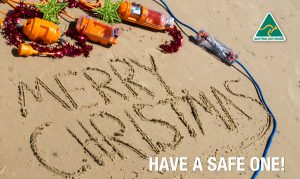 Please accept our apologies, loyal customer, distributors, suppliers, but you won't be getting a printed Christmas card from us this year. We're not Grinches, we're just too flat-chat to even think about it.
Please know that we are grateful for your positive contribution to this venture, and sharing our common purpose of making life safer for people.
We wish you and your families a Merry Christmas and a Happy New Year. May you have a fulfilling holiday, and we look forward to further adventures with you in 2017.
Peace and goodwill!
Christmas Holiday Trading Hours:
We're only having a short break this year – only closed on public holidays, available all other days!