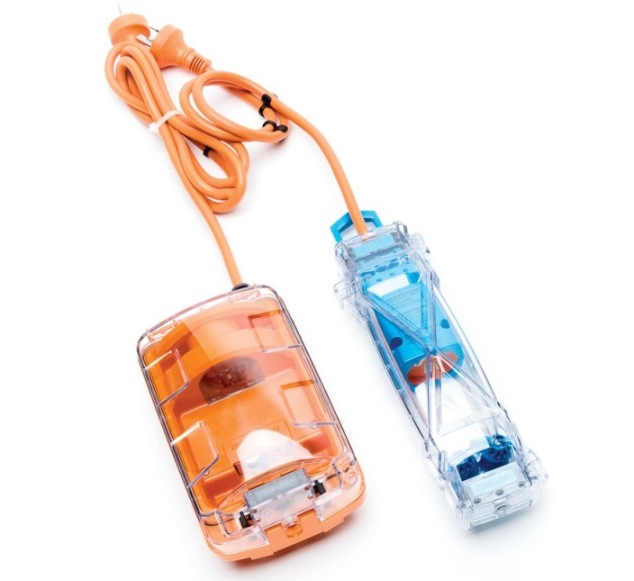 How power smart are you?
Here at Ampfibian, one question we're often asked is " Why do I need a surge protector when I already have a power adaptor? Doesn't that cover everything?" No it does not, but we're glad you asked. Here's why you need both.
Here's a quick rundown of some electrical safety essentials that every caravan and RV owner should know. Take a minute to check your power smarts and you'll be smarter on safety, too.
Why do I need an adaptor?
Caravans are designed to run on 15Amps of power. And that's no problem when you're connecting to a properly wired 15 Amp site in a van park. However, if you're plugging in just about anywhere else, including at home or a mate's place, you'll be connecting to a standard 10Amp domestic power supply. 15Amp to 10 Amp? It simply does not compute.
Overload protection… and more
The only way to safely and legally connect your van (or any other 15Amp device) to a 10Amp power supply is with a power adaptor. Without an adaptor, there is a very real risk of power overload, which can cause the circuit to catch fire. An Ampfibian Power Adaptor includes a circuit breaker right where it's needed – in between your 15Amp van and the 10Amp power point.
In much the same way as a circuit breaker in your power box or a power board will cut the power supply if you plug too many devices into one circuit, your Ampfibian circuit breaker will 'break' and cut the power.
To protect you (and your loved ones) from the risk of electrocution, an Ampfibian Caravan Power Adaptor also has a built-in Residual Current Device or RCD. RCDs monitor the balance of the current moving both ways through a circuit. If they're not equal, that means the electricity has found another path, possibly through a person, and the RCD will cut the supply.
Everything but the surge?
If we didn't know better, we agree that an Ampfibian Power Adaptor sounds like you're covered from every angle. However, power surges are another story altogether. They're simply way too fast and furious to trigger a circuit breaker (fuse) or an RCD. These super-short, super-high rises in voltage can be caused by a whole range of events, from nearby lightning hitting the grid, to caravan generators running out of fuel.
The only option for surge protection is a dedicated surge protector. Surge protectors are designed to instantaneously absorb power surges before they can reach your protected equipment. Without one, your van and all your electrical devices running off it can be instantly and seriously damaged.
There's only one way to purge the surge
So you can purge the surge, Ampfibian make Australia's only portable and weatherproof 15A Caravan Surge Protector. The Surge Protector also includes a nifty outlet tester which lets you know instantly if the power point you're about to plug into is wired correctly and safely. Think of a surge protector as insurance for all your valuable electronic gear… especially as most insurance policies and warranties specifically exclude damage from power surges.
Feature table
Connect
15A to 10
Circuit breaker
A- overload
RCD
– electrocution
Surge
protection
Power adaptor
Surge protector
Now you know that circuit breakers, RCDs and surge protectors all protect against different electrical hazards, you've upped your game in power safety. Every Ampfibian Power Adaptor features both an RCD and a circuit breaker while our 15Amp surge protector is a standalone device. Together, they'll have you, your family and your van covered for whatever's down the road. Connect, protect and relax with Ampfibian.