Caravan Power Adaptors
Which one's best for you?
Watch our movies to see why you need a power adaptor and then explore our range
Plug into safety
If you're using a modified lead to connect your caravan at home, you're literally playing with fire. Modified leads are a fire hazard, illegal and void your home insurance. Ampfibian power adaptors allow you to:
Connect 15A to 10A safely and legally
Protect from overloads with a 2400W miniature circuit breaker (MCB)
Protect from electrocution with a residual current device (RCD)
With an Ampfibian Caravan Power Adaptor, you can connect your 15A van to a 10Apower supply anywhere you go- at home, at a mate's place or on the road. You can always charge your batteries, cool your fridge and power your stay safely and legally whenever 15A power is not available.
Connect, protect and relax with an Ampfibian.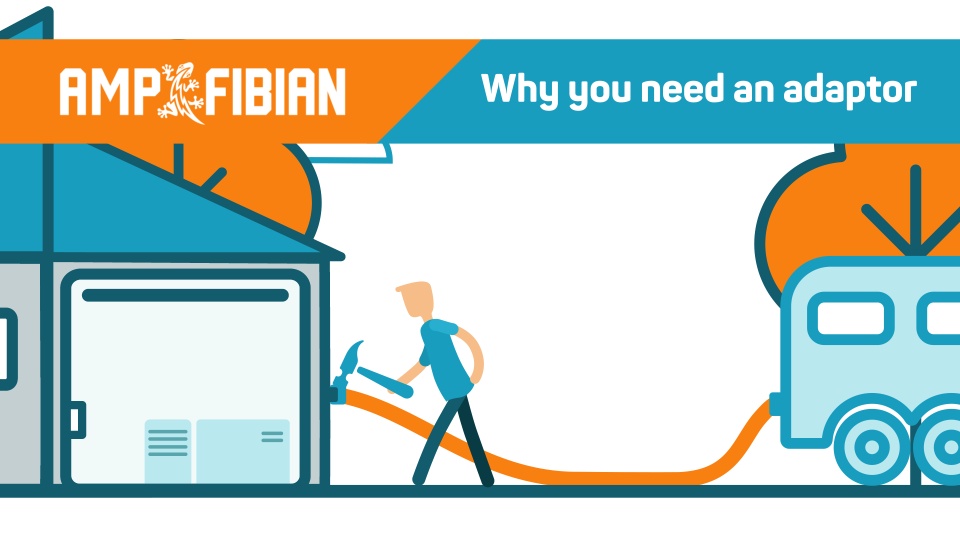 ';
';