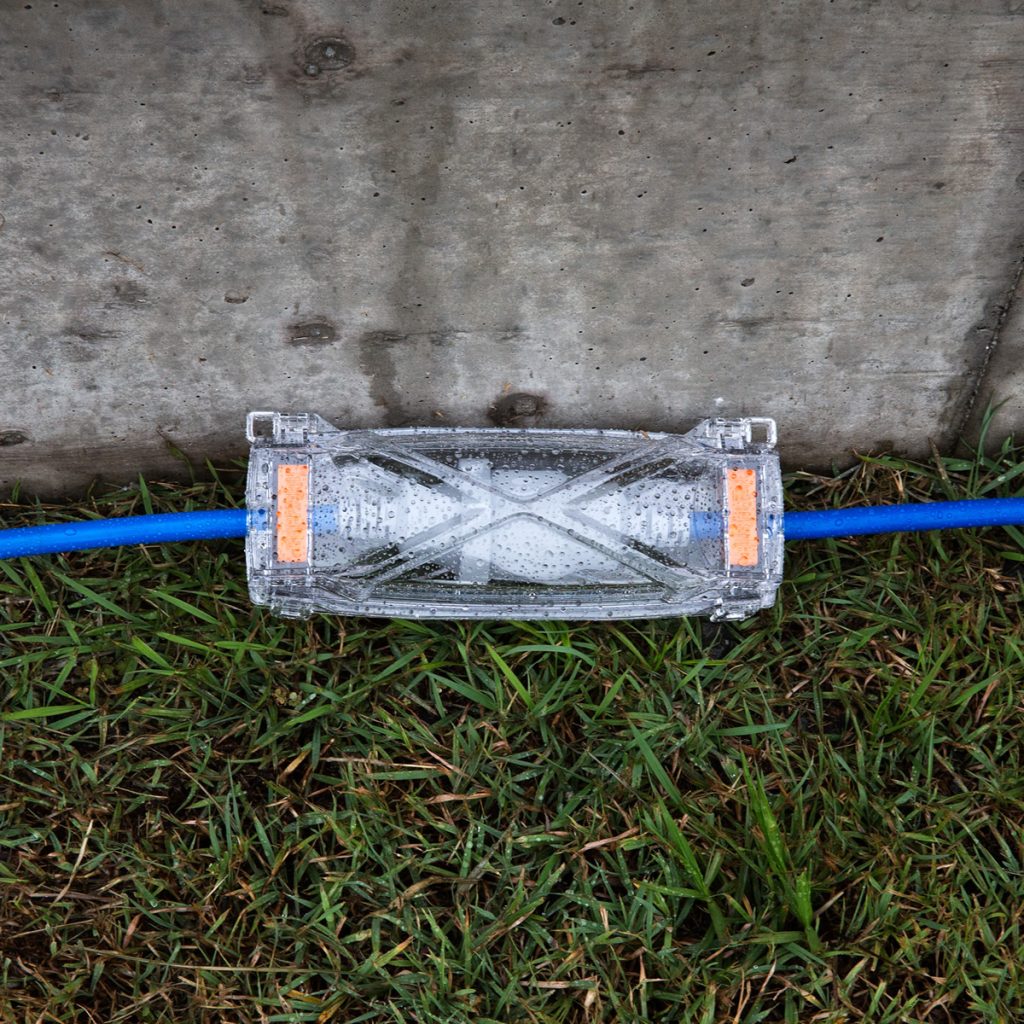 Here at Ampfibian, we're pretty proud of our trade-tough X1 weatherproof connector protector, it even won us an Australian Good Design Award ®.
But because we're all about designing and delivering products that combine safety with convenience, and while the X1 was being snapped up by tradies all around the country, consumers were after a more cost-effective alternative, so we listened and did something about it.
And that 'something' is the X2, the X1's little brother!
As a weatherproof connector protector, it prevents electrocution whenever there's a chance water will be around, making it a must-have when you're running power from your caravan to electrical equipment in the annex, like a fridge, TV or stereo. Plus, it's ideal for using at home too, whether you're rigging up some outdoor lights, working with power tools in the garden, or hosting a power-hungryoutdoor get-together for your mates.
By keepingall of X1's independently tested and Australian-standard-approved features that you need to stay safe and giving those that are only required on industrial work sites a holiday, the X2 is great value for money at just $19.99.
Buy it online at ampfibian.com.au or grab it from your local Bunnings store today!