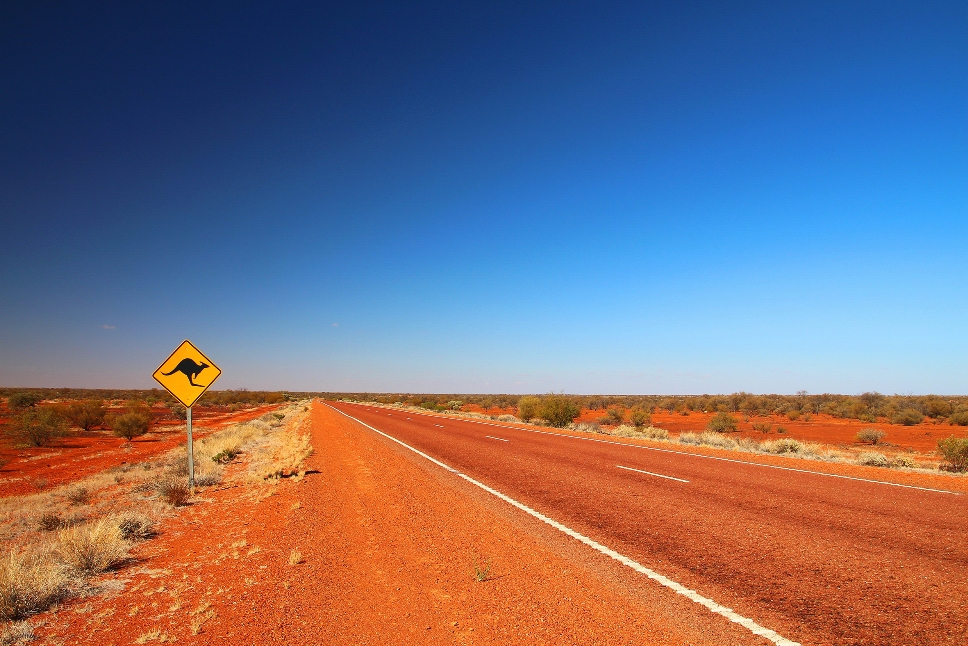 Depending on where you live in Australia, lockdown restrictions are being lifted or gradually easing as we negotiate the 'new normal'. And that means we can finally start thinking about our favourite past time: road tripping.
The things we've missed in lockdown are different for everybody. For most it was seeing friends and family, for many it's their favourite restaurant or a catch up with the gang at the pub on a Friday night. But for the caravan and RV community, the call of the open road has been universally missed. Sure, camping out in your own backyard has been a novelty, but it's not half as good as the real thing, is it?
So what's your breakout trip going to be? Up the coast or back to the bush? Wherever you're dreaming of going, the Ampfibian team thought this is the perfect time to share our favourite tips for planning and preparing for your trip before you hit the road.
Which way are you heading?
Planning your itinerary is important. Keep in mind that state borders may still be closed and access to certain destinations – especially remote indigenous communities – may be restricted. Make sure you're up to date with the latest advice from your state or territory authorities as well as local National Parks and Wildlife Services. You may even need to think about booking van sites ahead of time after confirming that your destination parks are open for visitors once again.
To stay up to date with whats happening with travel in Australia check out this link.
Keep in mind that social distancing is still essential. Consider how that may affect your plans and how you'll be able to maintain your SD as required.
Dust off the cobwebs
If your van hasn't been put into lockdown action as a spare bedroom, home classroom or backyard retreat, start your trip preparation by giving it an airing. Pop the pop-tops, camper trailer or annexe to check for any infestations of the usual suspect Aussie creepy crawlies and even furred or feathered friends.
Plug in to safety and check your electronics
It's always a good idea to check that all systems are go before you leave home. Charge up your van and check that all appliances, electrical wiring and batteries are in working order. Check that your van battery is capable of accepting and holding a charge from your car or solar panel if you have them installed
Remember if you're plugging in at home, the only safe and legal way to connect your 15Amp van to the 10Amp domestic power supply is with a power adaptor. Ampfibian can get you sorted with a choice of power adaptors that all include a built-in circuit breaker to prevent dangerous overloads and a Residual Current device or RCD to protect you and yours from the danger of electrocution. If you're plugging in with a modified lead, you're literally playing with fire and any resulting blaze will probably not be covered by your home insurance. Don't be sorry… be safe.
Keep in mind that while the power adaptor protects you from overloads and electrocution, it does not provide essential protection from dangerous power surges that can fry electronics in an instant. For this protection you need a surge protector. Ampfibian make Australia's only surge protectors specifically designed for caravan and RV users. Check them out here.
Get cleaning
You don't need us to tell you that personal hygiene and cleanliness is more important now than ever. A good dusting and vacuum is a great start, but while the coronavirus risk is still lurking, a deeper clean is essential. Here's some other preparations to consider:
fridges often need special attention when they've been in hibernation. Check for mould, clean thoroughly and use plenty of disinfectant
disinfect all surfaces, benchtops, cupboards, toilet and shower
make sure there's nothing growing in your water tank and flush it through with disinfectant before you refill with clean water. Check your water purifier is in working order and thoroughly clean any jerry cans used for water when you travel.
Tread carefully
Before you're on the road and out beyond the black stump is a sensible time to check your tyre treads, both inner and outer walls– on your van and the towing vehicle. And don't forget to check your spares are in working order too.
Testing, testing. 1, 2, 3.
Here's another safety check we think is worthwhile. Before you head off anywhere, why not check the condition of your tow hitch, wiring and trailer brakes with a short test drive around your local area. Once more around the block please driver.
Everything that opens and shuts
Thank us later! Check your cupboard latches, folding chairs and tables and anything that winds or secures that may be in need of some repair work or a good lubrication at least. Consider whether you need to get prepared with any additional ties or straps to keep doors and cupboards securely closed when you hit the road.
Up your safety game
You possibly think we're a little obsessed with safety. It's true though, we are… and especially when it comes to looking after our loved ones. Here's a few more ways you can be sure you're looking after yours too:
check your fire alarm and replace the battery if necessary
if you haven't already, get a fire extinguisher and fire blanket for your van
make sure your first aid kit is fully stocked – we think it's a good idea to keep it in your car so it's always with you after unhitching
if you're 'going bush' or exploring more remote areas, consider an EPIRB (Emergency Position Indicating Radio Beacon) that will ensure rescue services can find you in the event of an emergency.
make sure you're stocked up on soap, wipes and sanitisers, and for everybody's sake… use them.
What are you thinking?
We'd love to hear your tips or rituals when you're preparing for a trip, or even where you're most looking forward to visiting soon. Feel free to drop us a line at sales@ampfibian.com.au and we'll share our favourites in a future blog post. In the meantime, get ready and get set for the good times to roll again. And wherever you're heading, connect, protect and relax with Ampfibian.