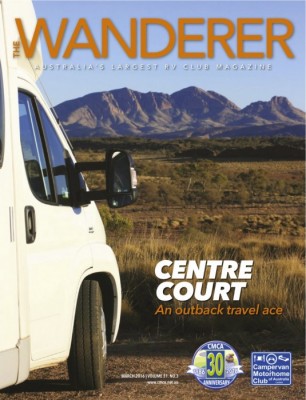 Safe on the road with Ampfibian!
The Wanderer Magazine recently published an article featuring the Ampfibian MAX. It touched on some very important points surrounding safety and peace of mind while on the road (and at home!).
"Preparation is everything before you hit the road, whether your trip is going to be a long or a short one. There's the cupboards to pack, the fridge to stock and making sure everything is working just fine before you set off.
Until now it has been commonplace for RV owners to make up their own power adapters to connect their RV's 15A inlet to their 10A home powerpoint to charge their house battery and check the electrics.
Home made plug connections, or "death leads" as they are also known (for good reason) are illegally modified equipment. Using a lead such as this is incredibly dangerous, would invalidate your RV and home insurance and could result in police charges…"
Read more by clicking on the image below: