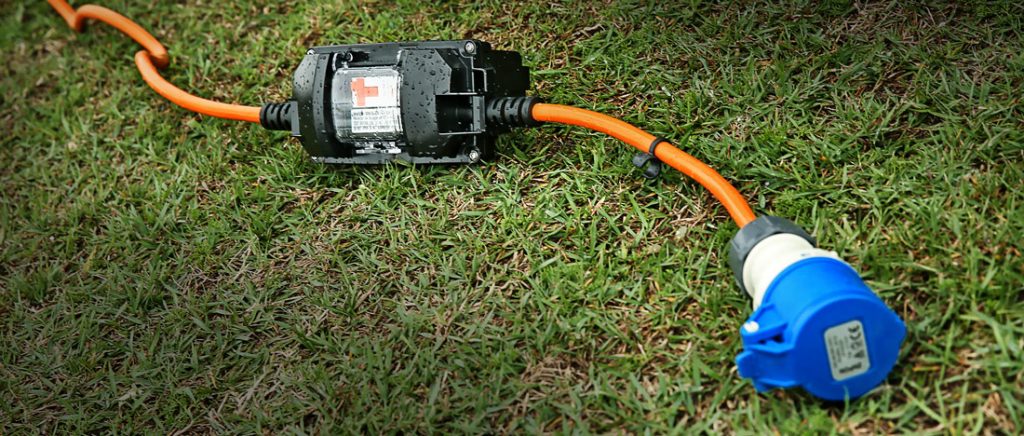 New Zealand's natural beauty makes it one of the world's top travel destinations. Its highways and byways brim with caravans and RVs as local and international visitors soak up the land and its delicious bounty.
New Zealand caravans and motorhomes use a superior 16A plug and socket arrangement that's weatherproof and robust but still limited to dedicated 16A connections. The freshly released weatherproof Ampfibian MINI-BLACK lets 16A vans connect to regular 10A outlets safely and legally.
It is New Zealand's first and only weatherproof power and safety adaptor incorporating R.C.D. and overload protection – meaning people can cool the fridge and charge their batteries at home before their trip, with their insurance intact.
Designed and made in Australia, it was developed with input from NZ safety authorities and expert travellers to ensure maximum protection and convenience.
The MINI-BLACK has the same electrical properties as the MINI-BLU and can be used outdoors in rain, hail or shine for maximum convenience.
The MINI-BLACK does not magically convert 10A to 16A but limits the amount of current the van can draw to 10A, protecting the domestic powerpoint and wiring from overheating. Pretty considerate if you're plugged-in at a friend's place.
The R.C.D. (residual current device) turns the power off extremely quickly if it detects a difference between incoming and outgoing electricity, protecting anybody who accidentally joined the circuit from the effects of electrocution.
Ampfibian designs and manufactures electrical power and safety adaptors in NSW's Northern Rivers region (which is almost as beautiful as New Zealand). Dedicating to making life safer and more convenient, all products are designed and made to meet and exceed electrical standards.
The MINI-BLACK will be available in stores from July 2017.