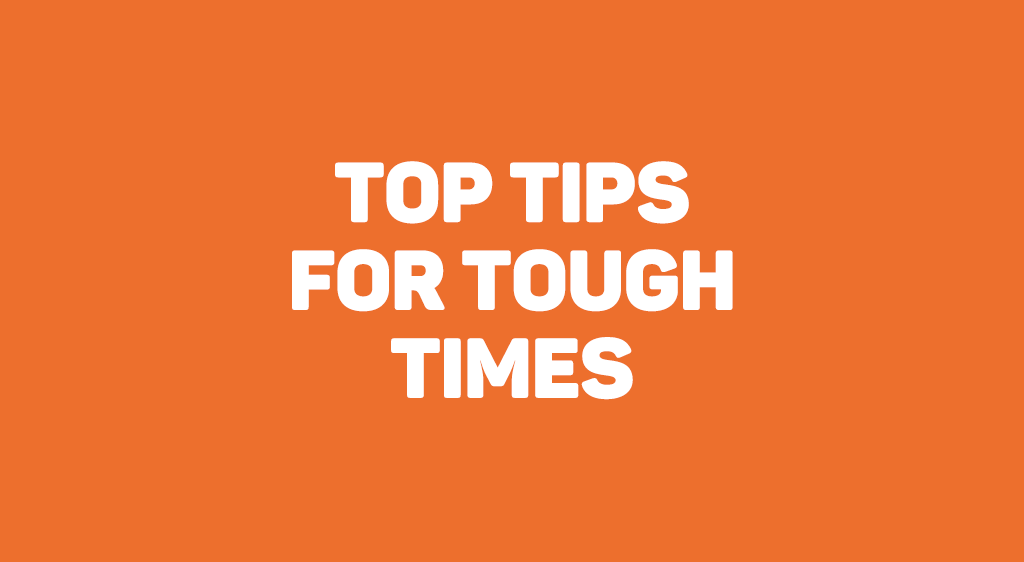 Like everyone, everywhere, the coronavirus crisis has knocked us sideways here at Ampfibian. But rather than be paralysed by fear and uncertainty, the team decided we needed to think about in what small way we can support our customers and communities through these crazy times.
While hitting the highway would be the preference of many caravanners right now, the travel plans of many have rightly been put on hold. So while we wait things out, we looked at how caravans and RVs could be put to good use without leaving home.
Here's a few of our team's top tips for tough times and we hope they might help you stay safe, stay well and making the most of your van during the COVOID-19 crisis. We'd love to hear your thoughts and ideas too.
Self-isolation for friends or family
While the call went out for Aussies to wing their way home, there's many still trying to negotiate the journey home through the challenges of grounded airlines, closed borders and passenger ships unable to find a welcoming port.
For those that are managing to arrive from overseas (and in many case interstate) a period of self-isolation is mandatory for 14 days. Your van could provide a welcome 'home' for family members, friends or relatives that need safe refuge in this storm.
With their own bathroom and kitchen facilities in the caravan, people can effectively self-isolate in the caravan while your household can have peace of mind that risk of cross infection is minimised. Your guests would be close enough to know that support and assistance with things like shopping and washing is there when they need it.
Social distancing for higher risk households
Your caravan could also provide the perfect solution for family members who need to take extra steps in social distancing. This could be that due to age or health issues, one or more household members are in a high-risk group. It could also be people that are working in an essential role with high levels of engagement and interaction with the public in roles including, but not limited to, frontline medical and health workers, police and other services, public transport, supermarket workers and delivery drivers.
Their own space in a caravan can keep people safe and protected while providing the necessary, and temporary, social distancing.
Turn your van into a home office
Like many Australians right now, you may be working from home. Had you thought about turning your caravan into your office? Your commute to work will never be quicker!
Having an office to go to can help put some structure and routine into your day and you'll be able to concentrate on your work without the distractions of your household.
… or a home school classroom
At a time many parents are choosing to keep their kids at home, your van could become your household's school room. 'Going to school' can provide some important  routine for children during these uncertain times.  It can also help make home schooling a fun and engaging experience for kids. For older children – and even higher education students – whose schools are offering online lessons or lectures, the caravan classroom can provide a quiet learning environment.
When it's time for holidays, the caravan could be a perfect cubbyhouse for creative play or a retreat for teenagers.
Take a break in your own backyard
Let's face it… social distancing can be stressful for everybody and we're likely to be here for a long while yet. Why not keep your van plugged in and charged up so you – or someone else in your household – can 'get away from it all' in your own backyard. Think of it as a mental health day retreat.
And if that itch to travel is still scratching at you, perhaps a change of scenery by moving into your van for a night or two could be just what the doctor ordered. Holidays at home? Challenging times need creative solutions.
Stay safe
Here at Ampfibian, safety is our business… so we also want to remind you to make it your business too. It's clear that now, more than ever before, is no time to take shortcuts on personal safety and protection.
Did you now that if you're connecting your 15Amp van to the standard 10Amp home power supply with a modified lead you're literally playing with fire? Overloads can happen slowly, causing excessive heat that will eventually cause the circuit to catch fire.  If the worst was to happen with an illegally modified lead, your insurance would be void. That's three good reasons to ditch the death lead today.
To connect your caravan safely and legally, always connect with an Ampfibian 15Amp to 10 Amp power adaptor. It limits the amount of power your caravan can draw to 10 Amps, eliminating the risk of overload and potential fire. Protect your assets with an Ampfibian surge protector as well and  you can be confident you've done the right thing for your family, home, caravan and its electronics.
Be kind and help each other
We know that the caravanning community always look out for each other, but it's more important now than ever. There's always someone doing it tougher so spare a thought and a dollar or two where you can for our friends in rural communities, many still reeling from drought and bushfires. Please support regional and rural charities like the Royal Flying Doctors who provide such an amazing service to the remote communities that we look forward to seeing again.
Let us know your caravan tips for the Coronavirus crisis. At Ampfibian we're confident when we all work together we'll get through this and be back on the road again soon. Travel well friends.