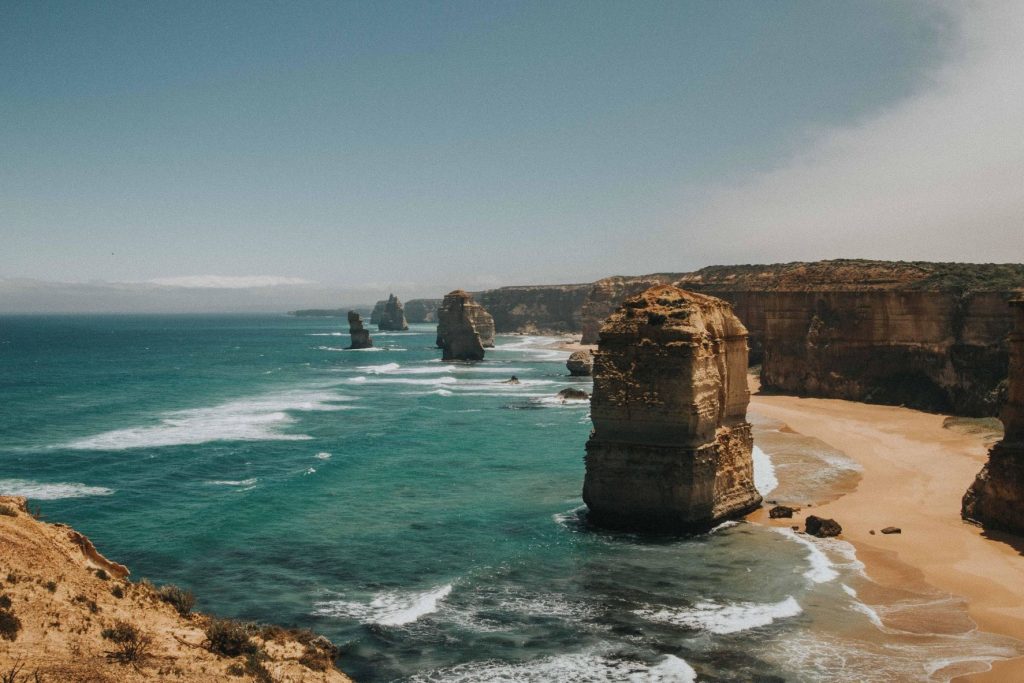 There's no doubt that Australia is one of the most stunning countries you could ever wish to explore. It has something for everyone, from natural wonders to long sandy beaches, incredible wildlife and of course, amazing people.
And there's no better way to explore Australia than to hitch a caravan to the back of your car and just head off on the open road. Not only does caravanning offer you all the mobile comforts you need, but it also lets you cruise at your own pace.
As with any adventure, the more prior planning you do, the more fun you're likely to have, and the smoother your trip will go.
So if you are considering taking a caravan trip around this beautiful country – and we highly recommend it! – here's a little guide to help you plan ahead.
Plan your itinerary
Australia is a vast country with so much to see and do, so planning your route is a must.
It might help to list out your must-see hotspots, and join your route up between those highlights, taking into consideration how long each leg will take, and the kind of terrain you'll be travelling through. If you've never been caravanning before, you'll be surprised how long it can take to go between destinations, so add more time than you think. Send a copy of your itinerary to a trusted friend or relative, and then enjoy the journey!
Stick to a budget
When you set out on your trip, there's one dead-cert you can count on: that you'll end up spending more than you budgeted for. This doesn't mean you should skip the budgeting altogether. Instead, list out everything, no matter how insignificant you think it is, and account for it in a spreadsheet. And have a little extra fat in there too.
It's always a good idea to put a little money aside for unexpected emergency costs, such as a mechanical breakdown or a sudden spike in fuel prices.
If you're on a tight budget, plan out some cheap overnight camping spots ahead of time. WikiCamps are a good option for low-cost campsites. Alternatively, National Parks are great value at around $10 per night.
There are also plenty of free options available too. But you can't just pitch up, wherever you like –check with the local visitors centre first. But if you know where to look, you'll find lots of options at rest areas along main highways, national parks, car parks and even beaches.
To find the best free spots, try CamperMate, Free Camping Australia, and Free Range Camping. Also, check out the national parks' websites too.
Bear in mind, some free options will have facilities like toilets and running water, but many won't. Just factor this into how you plan your overnight stops!
Stock up before you go
When you're getting close to setting off on your trip, make sure you've stocked up on the essentials like pasta, rice, sugar, coffee. To mix it up, farmers markets have the freshest local produce and you'll be doing your bit to support the local economy
Water is an absolute must. Parts of Australia can get extremely hot and dehydration is a constant risk when you're on the road. Allow for about 2-3 litres of drinking water a day per person, but always carry more just in case you break down… and much as we love a coldie, don't rely on it for hydration alone 😉
Fill up on cheap fuel
It's not easy for you to budget ahead for fuel, because different areas may have different fuel prices. That said, the MotorMouth app is super useful for scouting for the cheapest petrol in your immediate area.
And don't forget the fuel-saving basics: avoid leaving your engine running or using air-con unnecessarily.
Check the state's rego
Each state has slightly different rules when it comes to your caravan's rego, so depending on where you're heading it's worth checking:
Cabin fever
From the practical to the emotional, if you and your travel buddy/buddies are heading off on an adventure, it's a good idea to be realistic about the strain (as well as the joy) that might put on your relationship(s).
Not only will you be spending 24/7 together, but you'll be doing so in close quarters and sometimes (but by no means always) under stressful situations… "You should have turned left back there".
Some travel teams find it's a good idea to discuss ground rules in advance, and factor in space and alonetime to avoid building up tension: perhaps a daily run or walk, some time to read a book, a solo trip to collect the coffees in the morning.
That said, you can't foresee everything, so just be prepared that, at times, things might get a little heated, and that's okay… just make up again in good time! Remember the four most difficult things to say in the English language are: "I was wrong", "I am sorry", "I need help", and "Worcestershire Sauce".
It's a BIG country!
As you know, Australia is a vast space and, no matter how hard you try, you'll never visit all the wonderful places Australia has to offer.
Instead of trying to cram everything in, it's best to focus your caravan trip planner on checking out a few highlights and giving yourself plenty of time to really enjoy them.
A few must-sees to tick off your list:
The Great Ocean Road
The Red Centre, Central Australia
Kangaroo Island, South Australia
Kakadu National Park
Wave Rock, near Perth, WA
Catherine Gorge, Nitmiluk National Park
South Australia's stunning coastline
Western Australia's coastline.
Australia has countless hidden gems, from tucked away beaches to rainforest waterfalls, from morning mists in the high country to blood red desert sunsets. Keep an open mind, chat with the locals, and go exploring!
Stay safe!
As you probably know, Australia has its fair share of hazards, so please keep safety high on your list of priorities.
Bushfires are no joke in Australia. The smallest incident can be catastrophic to vast areas of the bush and surround towns and cities. Check out the bushfire website or app so that you can check in with the guidelines and advice in each state you travel through. In short, always make sure you put your fire out at the end of the night and keep 10 litres of water nearby in case anything ignites accidentally.
The opposite problem is that of flooding. When you come to pitch your tent, look out for where rainwater will drain. If there's no obvious place for rainwater to run, or if you accidentally camp in a creek bed or ditch, you'll risk getting flooded.
Then there are the animals. From dangerous spiders and snakes, all the way through to crocs, dingoes and even cassowaries. So always be mindful of what's around you, especially at night when you can't see what's out there. And keep an eye out for any signs (especially around water) that may warn you of what's about.
If you are traveling off the beaten track or through very remote regions, it is advisable to pack a satellite phone in case of an emergency. If you're going on a short trip you can hire one, but if you're planning a big trip it's more economical to buy your own.
For more information on keeping your caravan safe here's our recent guide.
Sit back and enjoy the ride!
Whether you decide to rent or buy a caravan; go on a four-week fly-by or a six-month tour, your Australian adventure is bound to give you memories to last you a lifetime.
And absolutely nothing beats the open road. The freedom, the sense of adventure, and the flexibility it offers you are second-to-none.
Here's to your adventure. If you need more caravan hints and tips or there's anything you need for your trip, check out our caravan power adaptors and caravan surge protectors before you set off.