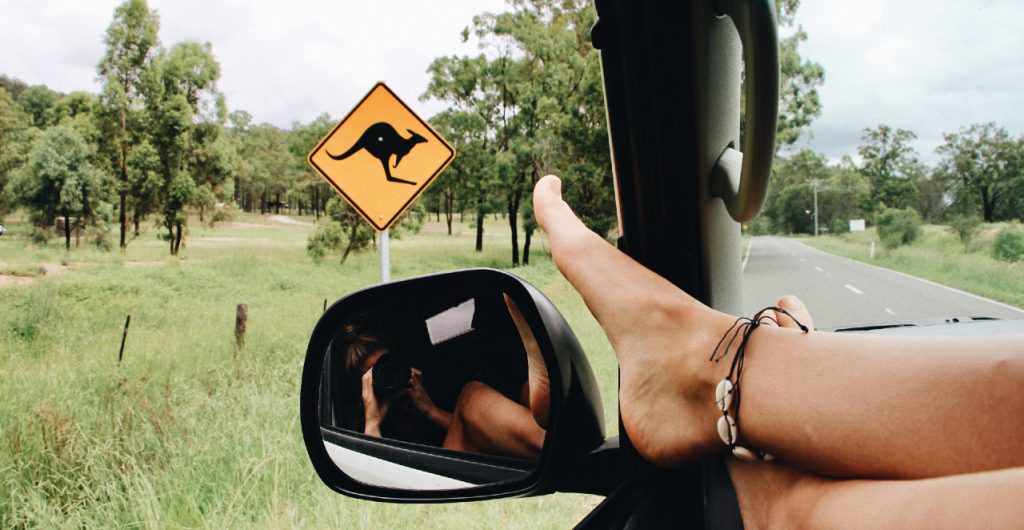 Not every holiday needs long-haul flights or fancy hotels, you can have just as much fun on the road! There are countless cheap road trips Australia-wide for you to discover, and the beauty of caravanning is that you get to see so many incredible places all in one journey – not to mention how much you can save on the usual transport and accommodation costs.
The Basics
Before preparing your Australia road trip itinerary, or finding one online (like our Western Australia road trip itinerary or South Australia road trip itinerary), you'll want to construct a thorough road trip budget to help guide your holiday-planning decisions.
Here's some basic information to put towards your travel budget planner:
Average cost of fuel: It's fluctuating wildly at the moment, but in 2022 the average cost nation-wide is $1.93/litre.
Average cost of caravan hire: This will vary depending on your preferred model, but typically motorhomes cost $150/day, whilst caravans and campervans cost $50/day.
Average campsite cost: A powered campsite will set you back approximately $45/night.
Average cost of a meal: There are far cheaper and far more expensive options depending on your tastes, but the typical meal in Australia costs $20 per person.
Planning your budget
You'll definitely want to plan out your Australia road trip in advance to ensure that you stick to your budget. But before you decide on your budget for travelling around Australia, you'll first want to figure out your travel priorities.
What won't you compromise on during your trip? Maybe there's a luxury hotel you've been dying to spend a night at. Or a restaurant along the coast that you absolutely have to try. Maybe out of the thirteen destinations you first wanted on your itinerary only four of them are must-see spots. Whatever it may be, make a list of experiences and destinations you need to make your trip enjoyable; this will help you cut out the fluff and focus your budget on what really matters.
Once you've decided what you really want to get out of your road trip, you'll want to pull up a spreadsheet and tally up the costs of:
Accommodation
Transportation
Amenities
Food
Experiences
Fuel
Tolls
Miscellaneous (Assigning a portion of your overall budget to on-the-fly purchases – like that silly tourist hat, or a souvenir for mum – helps avoid any surprises later!)
Emergency (Similarly to the "miscellaneous" category, putting aside some money for emergencies is always a good idea. If you don't end up using it – and we sincerely hope you don't – this money can go towards an extra activity or a nice meal at the end of your trip.)
Helpful Tips
Australia isn't known as a 'budget destination', especially not for tourists looking to hit the major cities, but a few simple tweaks to your trip's itinerary can easily make for an unforgettable and affordable holiday.
Everyone's budget for travelling around Australia will be different, but we've prepared some handy tips to keep costs down that anyone can use:
Avoid peak times – Not only do amenity and activity prices tend to drop during "off seasons", but you'll also be avoiding traffic which would have eaten away at your fuel costs.
Stick to free sites and attractions – This is an obvious one, but still good to remember; Australia has so many natural wonders and incredible free attractions to enjoy.
Pack snacks – The drive-in fast food joints along the road look increasingly attractive the longer you drive, and cheap meals quickly add up. Avoid the unnecessary expenses by pre-packing snacks.
Cook meals – Picking up fresh local produce to cook yourself is a great way to experience a region's unique food options without breaking the bank.
Plan your route around toll roads – Sometimes they can't be avoided, and sometimes the fuel it takes to make the detour renders this point obsolete, but tolls can quickly add up so try to avoid them when you can.
Track your budget – Frequent check-ins with your budget reduce the risk of overspending and mean adjustments can be made along the route.
Don't skimp on insurance – Keeping costs down is important, but not nearly as important as your safety. Insurance is a must-have on long road trips, so don't forget to check that you're fully covered before setting off.
Although Australia is known for being expensive for typical holiday-goers, the country is also a prime destination for backpackers and campers. There are countless free facilities and free landmarks to explore, along with hundreds of cheap campgrounds to stay at.
If you do decide to embark on a road trip around Australia, part of your plan should include where and when you'll be charging up your caravan – and to do this you'll need a suitable 15A to 10A adaptor. Travel safe with Ampfibian.